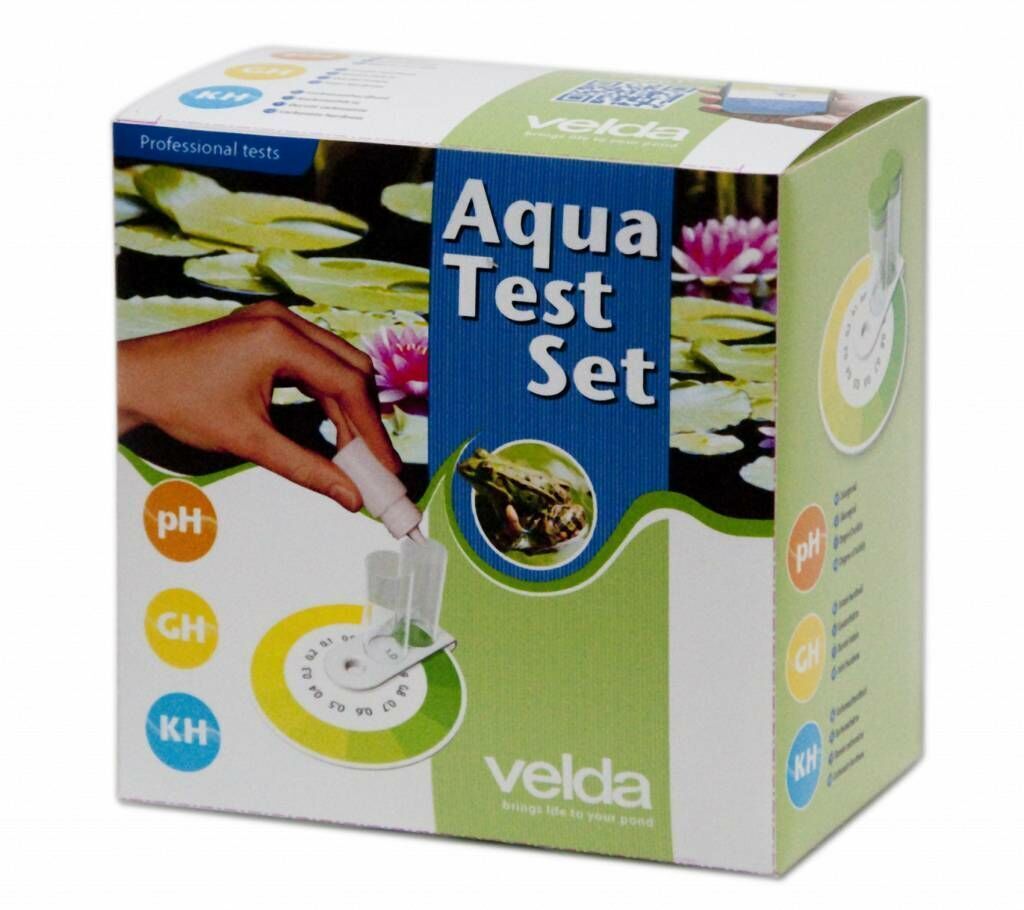 For quick and accurate measurement of pH, gH, and kH values
Comb. Pond Test App
Aqua Test Set
Our benefits
Shipping within 24h

30 days money back guarantee

Expert advice
You get 15 bonus points for this order
Product information "Aqua Test Set pH-gH-kH"
With the Aqua Tests from Velda, the quality of pond and aquarium water can be determined quickly and accurately.
A useful tool for this is the Pond Test App for smartphone or tablet. After entering the values found, you get a clear pond diagnosis and improvement tips from Velda, tailored to your own pond situation. The test results are saved to gain insight into the development of the pond environment.
.
pH Test measures the acidity of fresh and salt water using the color scale and comparator. A pH above 8.5 stagnates plant growth and a value below 7 is harmful to fish.
GH Test measures the joint hardness of freshwater with an accuracy of 1 °DH. A GH value less than 8 °DH stagnates plant growth and can cause acidification especially in winter.
KH Test measures the carbonate hardness of fresh and salt water with an accuracy of 1 °DH. A KH value less than 6 °DH indicates acidification and inhibits the growth of oxygen plants.